REDMAGIC Halloween Ghost Hunt
It's that time of year, the spooks, ghosts, and everything else that goes bump in the night are coming out. It looks like this year our anti-ghost magic has failed and our website has become haunted by a group of ghosts! If you can help us hunt them down, we'll make it worth your while. What do you say? Curious? Here's you can help then.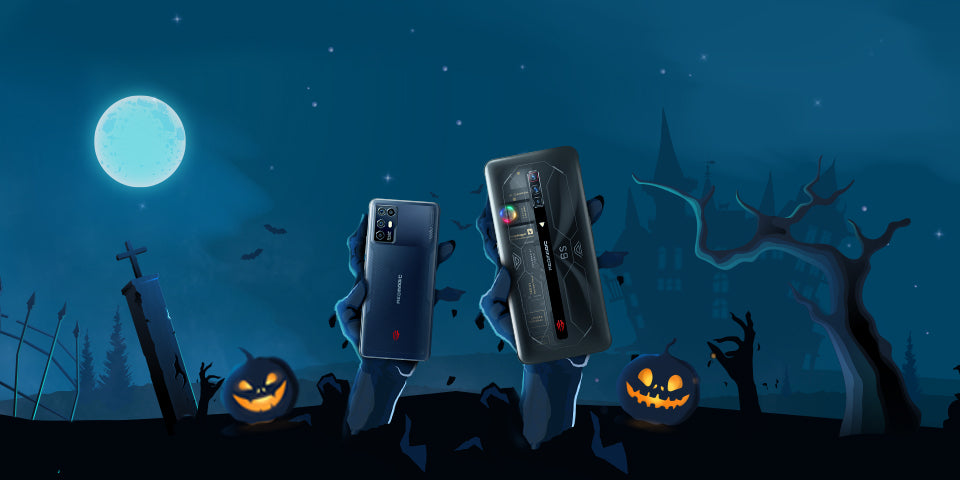 FINDING THE GHOSTS
We know where some of them are but it would go a long way if you can find out how many ghosts are haunting our website. We're honestly just too scared to open those doors and look for them ourselves. We can tell you where the doors are though.
On our homepage, the buttons on 4 of our banners have been possessed and 4 doors are now waiting there to be opened. All you have to do is go open those doors, go inside, and count how many ghosts there are on the pages that you find yourself on. Once you've found them all, let us know on social media.
WHAT YOU GET FOR BRAVING THE GHOSTS
To thank you for your bravery, those that find all the ghosts and tell us how many there are will get a chance at winning some cool REDMAGIC rewards. There are quite a few rewards up for grabs for our brave ghost hunters.
    · A free REDMAGIC 6S Pro Ghost with a Pro-handle + Pro-handle Case for one lucky winner! 
    · 3, 50% OFF coupons for the REDMAGIC 6S Pro Cyborg edition
    · 10, $100 coupons that can be used for the REDMAGIC 6S Pro
We hired a group of Ghost Busters to take out the ghosts on November 1st, so you have until then to tell us how many ghosts there are on social media if you want a chance at these cool rewards. Until then - was that a noise coming from one of the doors just now? Ok, we're outta here! Good luck finding all the ghosts and don't forget to tell us how many there are!!!

*REDMAGIC Team has run away*
CHOOSE YOUR COUNTRY OR REGION